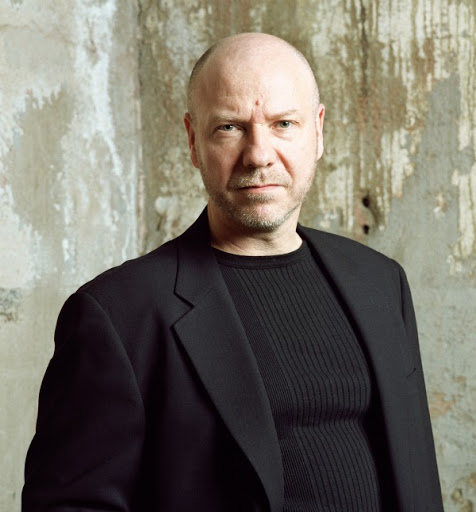 Welcome to TravisPreston.com. Travis Preston, CalArt's Artistic Director and Dean of the CalArts School of Theater has had a long and successful career as a stage director and theater educator. Mr. Preston is well known throughout the drama community for his academic achievements as well as his international productions of opera and theater.  
Originally born in East Chicago, Indiana, Travis Preston first realized his passion for theater while earning his Ph.D in psychology from the University of Indiana. After leaving his program, he applied to Yale School of Drama, where he earned his MFAin Directing. During his time at Yale, Preston assisted celebrated Polish film and theater director Andrzej Wajda during his White Marriage production, a 1974 play written by Tadeusz Rozewicz. In his final year at Yale, Preston was given the honor of becoming the first student selected to direct at the Yale Rep, where the world premiere of Terra Nova was presented. Shortly after graduating from the Yale School of Drama, Preston made his directorial debut in 1980 at Wroclawski Teatr Wspolczesny in Poland, where he directed Aeschylus' Prometheus Bound where it received outstanding media attention for its contemporary style.
Much of Travis Preston's career would be influenced by Polish Theater and the time he spent in Poland. While living in Wroclaw, Preston attended the Teatr Laboratorium and studied under Jersey Grotowski, an innovative Polish director whose influences on modern directing still resonate throughout the theater community today. During his time at the Teatr Laboratorium, Preston worked with famous Polish actors such as Zygmunt Molik, Ryzard Cieslak, and Rena Mirecka. Together, they studied physical actions, plastiques, or the study of flow, and corporeal exercises. One of the highlights of Preston's time at Teatr Laboratorium was assisting Mr. Grotowski on his "Mountain Project" within the Polish forest. The mountain project was a three-year project carried out by Grotowski, whose mission was to create a fluid work-stream that would help each participant to find his or her own path. While in Poland, Preston was also influenced by the work of Taduesz Kantor, known for his avant-garde stage design.
In 1980, Preston joined American theater critic, producer, playwright, and educator Robert Brustein, for the founding of Harvard's American Repertory Theatre. Preston would serve as Associate Artist at the American Repertory for the next ten years, where he directed modern classics such as Morning Becomes Electra, The Ghost Sonata, and The Seagull. Many of Preston's productions would focus on the world of Henrik Ibsen, a Norwegian playwright know for his naturalism. The American Repertory Theatre would do several productions of his plays, including Ghosts, A Doll's House, and Little Eyolf.
While he would go on to be an educator throughout his career, working with universities such as Colombia School of the Arts, New York University, the National Theater School of Denmark, Indiana University, Harvard University, and Hong Kong Academy for the Performing Arts, Travis Preston's independent work as a director has also been widely celebrated and has received numerous awards. Some of Mr. Preston's most notable works have been Lulu by Alban Berg, a production that combined the talents of the Danish National Symphony, The Royal Family of Denmark, and the Lille Gronnegade Theater. Preston has continued to work within the opera discipline. He has directed Boris Godounov at the Hamburg State Opera, Luigi Nono's Al Gran Sole Carico D'Amore, The Pearl Fishers, and Don Giovanni. He also directed the opening performance gala at the Jewish Museum in Berlin in 2001.
While Preston has worked within the theater industry for most of his career, in 1989, Preston was given the opportunity to direct his first feature film, Astonished. The independent firm depicted a young actress who is driven to commit a horrible crime after being prayed upon by her landlord. The film received critical acclaim throughout many film festivals, including Munich, Cairo, Paris, Hong Kong, and Montreal. Another film he produced, Revolution, was also invited to be presented at film festivals all over Europe and America, where it received its first prize at a film festival in Houston, Texas.
Travis Preston has received a number of awards for his stage productions. In 2006 Mr. Preston was awarded Chevalier of the Order of Arts and Letters by the French Minister of Culture, Renault Donnedieu de Vabres. The Order of Arts and Letters is an internationally recognized award whose purpose is to give recognition to significant contributors to the arts and literature.
Serving as Artistic Director for The CalArts Center for New Performance since 2002, Travis Preston was also one of its founders. Since then, Travis Preston has also led the department as Dean of the CalArts School of Theater. The Center was first inaugurated with a modern all-female production of William Shakespeare's play King Lear, which Preston directed at all six locations during its run. King Lear featured an innovative stage design that incorporated a moving platform that allowed the audience area to be moved across the space. Preston would continue to explore set design throughout his career and would use this moving stage element again during his production of "Fantomas: Revenge of the Image." For Preston's 2013 CalArts revisit of Prometheus Bound, the production included a 24 ft high four-ton, spinning wheel that represented the mountain featured in the original play.
Travis Preston continues to work at The CalArts Center for New Performance and currently teaches online classes due to the university's COVID-19 pandemic procedures.